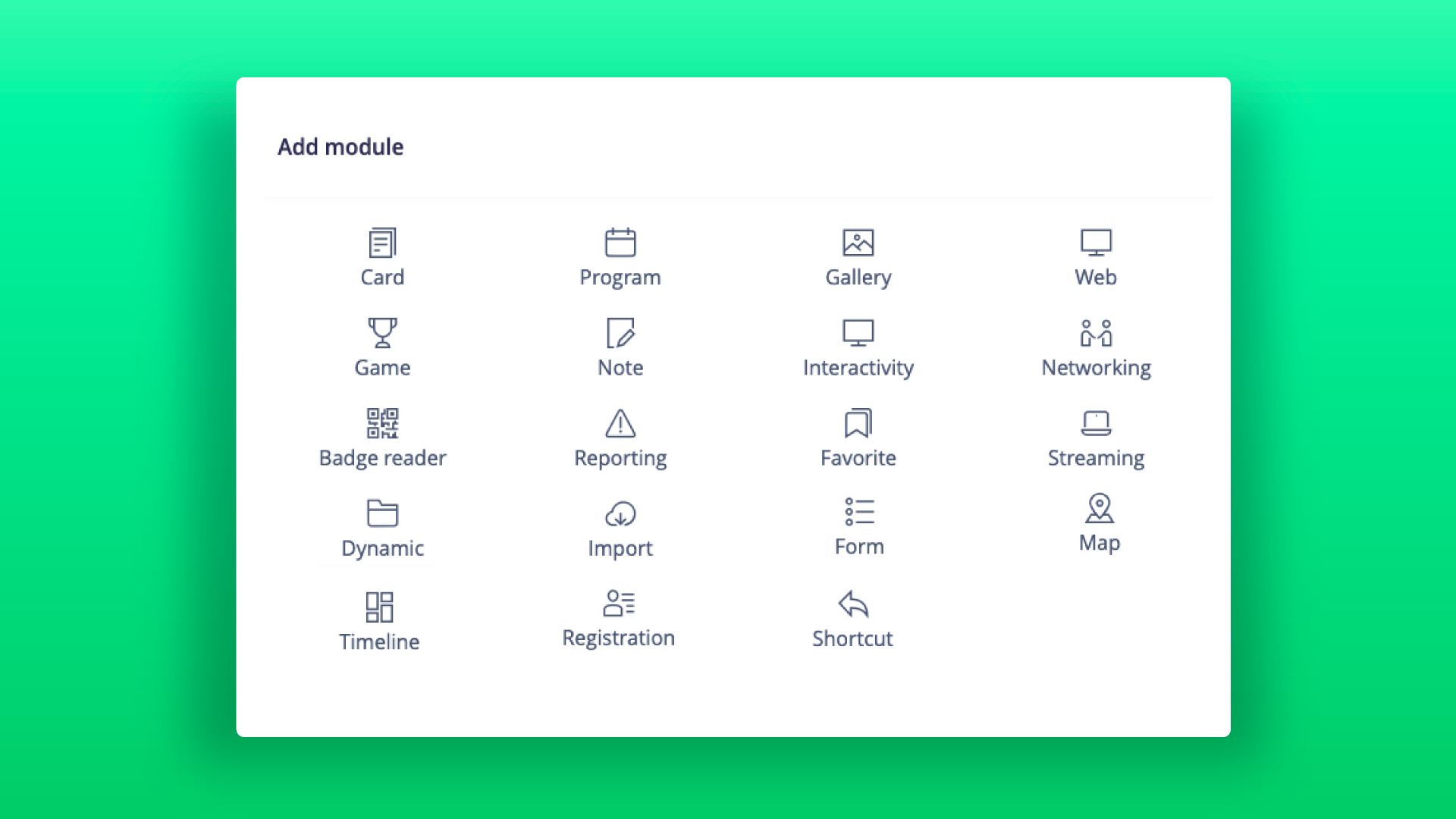 Select your modules from the largest library of features
Choose from countless features. Bring together all your participants' needs to make your event a success.

Inform your participants with the personalized program, interactive map, push notifications or by emailing and SMS.

Animate your event with the interactive modules (social wall, news feed, live voting, word clouds, quiz). Broadcast your animations live and in streaming. Allow your audience to ask questions and let the presenter answer them.

Create an exchange with your audience. Plan qualified meetings between your participants and benefit from matchmaking. Develop targeted networking while offering private instant messaging and badge readers. Improve your event with satisfaction surveys and reports.

Go even further in organizing your event with the implementation of a paid or free ticketing system and a registration form. Control the access with a security check and the number of participants with the gauge system.